Market Update | May
---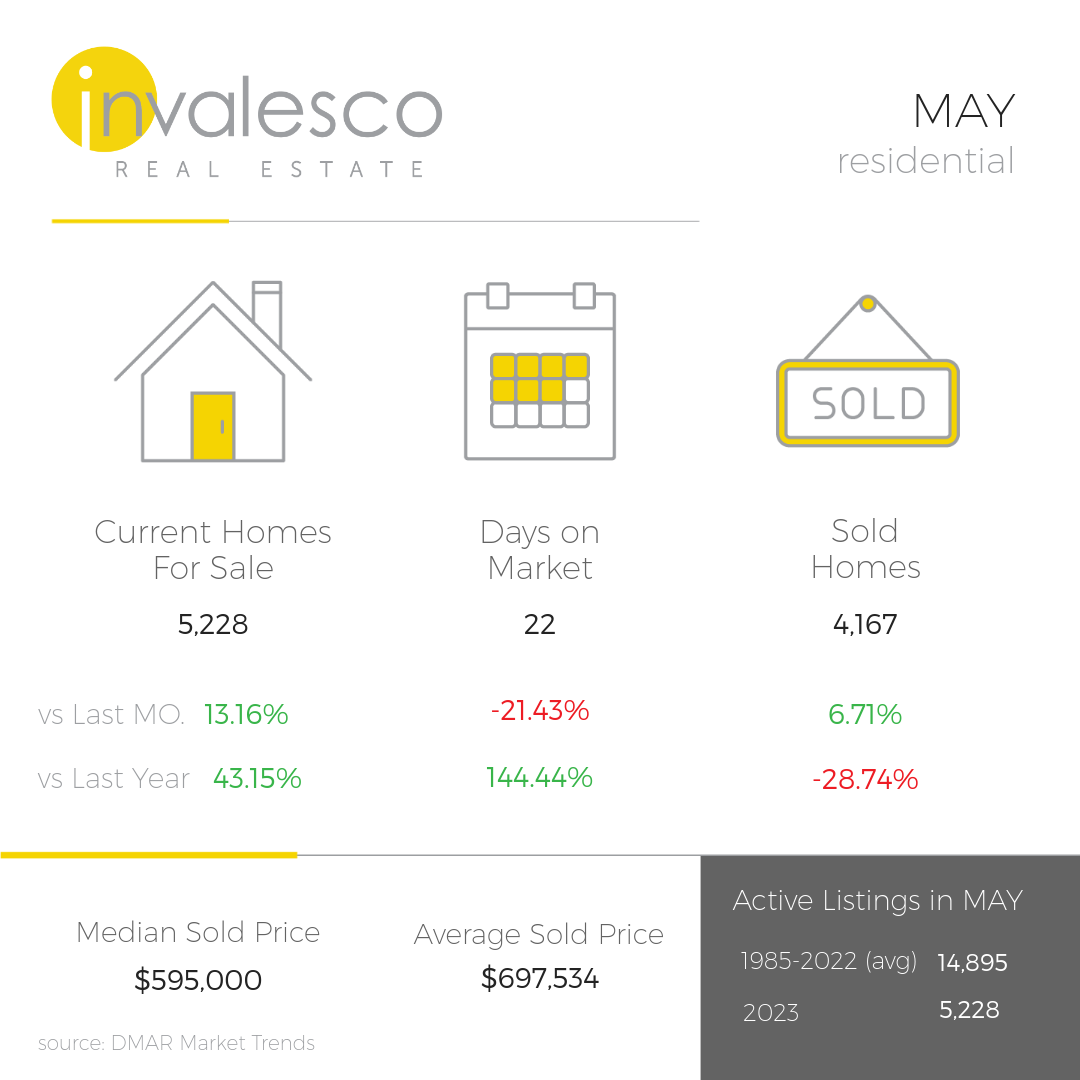 After a cool April, we saw our market start to warm up during the month of May. Prices were up month over month by just under 3%, and closed and pending transactions were up 6.71% and 2.56% respectively. Transactions are still significantly down compared to last year, however. Our largest issues continue to be lack of inventory and high interest rates.

Daily average interest rates hit 7.12% on May 25; the last time rates were that high was early November 2022. High interest rates are preventing prospective buyers from entering the market and are causing prospective sellers with locked in low interest rates to reconsider putting their homes on the market. The high rates are also affecting investors who are wary of volatility, meaning capital is not as easily secured. By the end of May, rates were back down to close to where they were at the beginning of the month, at 6.88%.  

We saw an increase in active listings from April to May of 13.16%. This is higher than the average month to month increase at this time of 7.05%; however, at 5,228 active listings, we are still far from our historical average of 14,895 listings. Buyers are experiencing fatigue with this low inventory, and unfortunately, inventory is expected to remain tight throughout the year.  

Multiple offers are back, but bidding wars are not as competitive as they were last year. Homes that went under contract in the first seven days of going active sold over asking price, however, proving how important it is to price right from the get go!  

The spring and beginning of summer have certainly not followed the traditional seasonal patterns that we see in our market. The market typically starts to slow down in June, but since this year has been everything but the expected, we shall see what the summer brings us! We urge sellers planning to sell their homes this year to get their listings on the market ahead of the Fourth of July holiday.
Go Back