Affordable Housing Innovations
---
By Jeff Cornelius - September 30, 2021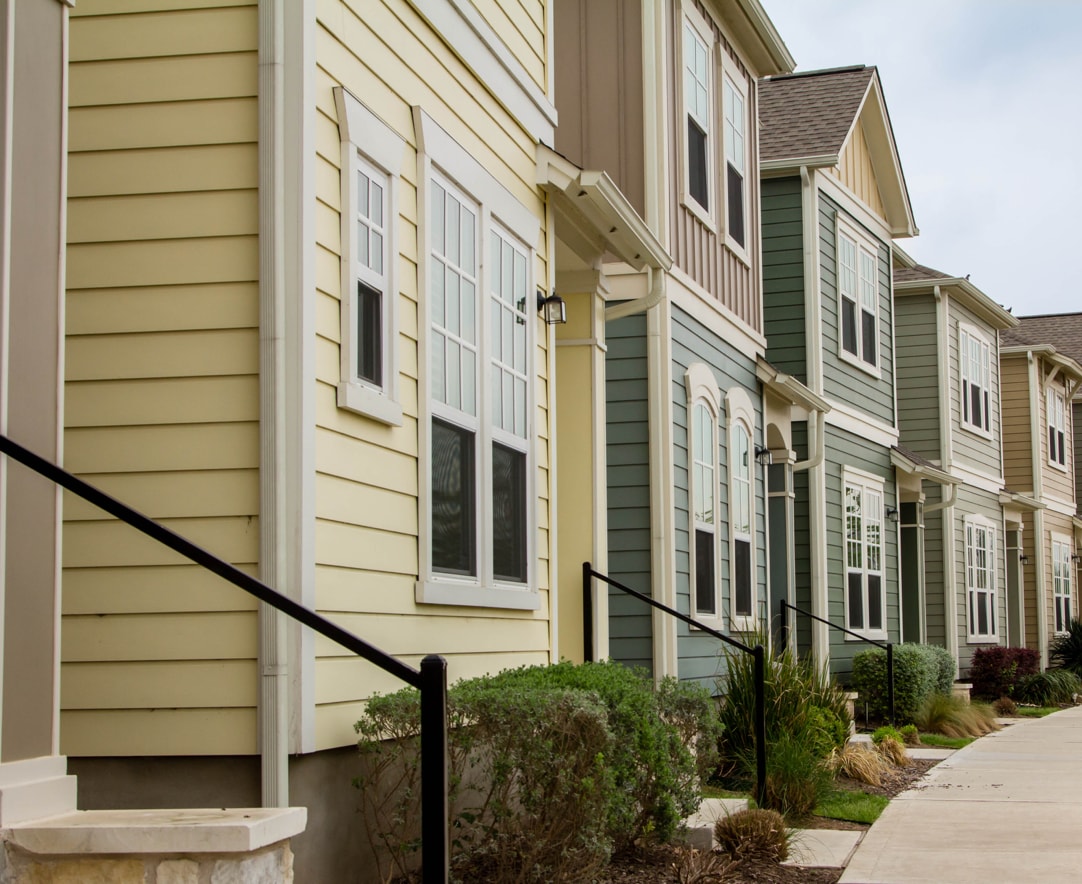 If you live in Colorado, you know affordable housing is becoming a bigger and bigger concern. In this month's blog, we're going to talk about one promising solution for developers and consumers.

According to the latest Denver Metro Area Realtors (DMAR) Market Trends Report, the median residential home sale price in August of 2021 in the six-county metro area was $535,000, a $75,000 jump from the same time last year. While mortgage rates remain at historic lows, down payments and monthly payments on the average home have still risen as the price of homes increase. For many people living along the front-range, finding a home they can afford to buy is getting more and more difficult. The problem affects not only lower-income buyers, but often two-income households where both wage earners have full time jobs.

There are many reasons for the massive increase in housing prices along the front range; positive net migration into Colorado, a backlog of new housing starts, increases in labor and building materials, and the multi-pronged COVID-effect. People want a space of their own and relaxed work-from home rules mean more people are choosing to live and work from home in Colorado. Current homeowners are also looking for larger homes to accommodate one or more home offices and flex rooms that can house additional family members. Many aging baby boomers are also choosing to age in place far longer than previous generations, further constricting available housing supply.

Due to increased rates of homelessness, exacerbated by COVID, Colorado's larger cities are focusing additional efforts and federal funding on basic, for-rent affordable housing meant to provide their most vulnerable populations safe, affordable housing. Meanwhile, production builders and developers are focused on building for-sale residences in the $400,000-600,000 range where demand is greatest, and profits are maximized. The sizeable market that is left wanting are those looking to purchase a $200,000 condo or townhome, or a detached home in the $300,000-400,000 range.

Merima Brkic, an Invalesco Real Estate Advisor, has worked with many buyers in this challenging market segment and said the biggest challenge is simply not enough supply. "A lot of people think that for this market segment, the biggest challenge is getting qualified for a loan or coming up with the downpayment, or both," said Merima. "Those are challenges to be sure, but by far the biggest challenge is getting your offer accepted among many offers on limited housing stock." As part of the affordable housing process, buyers can't bid more than the list price. So, many buyers are now paying the seller's closing costs, and sometimes even moving costs, to win the sale, adding even more costs to the process.

Merima said that it can be also challenging for buyers to stay qualified for affordable housing for long periods of time. "There is a sweet-spot buyers want to be in where they make enough to clear the debt-to-income requirement but not too much so that they don't qualify anymore. If a buyer's income increases due to a promotion or decreases due to a family member losing a job, they could possibly no longer qualify for an affordable housing program. So, the longer the buying process takes, the more stressful the whole process becomes for this market segment. Lack of inventory definitely adds to this timeline."

Recently, Invalesco's Managing Broker, Gilda Zaragoza, spoke with the CEO of one of the most innovative non-profits in the country addressing the lack of affordable housing. Elevation Community Land Trust is a Denver-based non-profit whose goal is to purchase or develop 700 permanently affordable homes in its first five years. These homes, a mix of condos, townhomes and detached single-family residences will serve over 2,000 residents. Elevation will purchase single-family homes for re-sale, but where they make the biggest impact is in providing affordable, attached housing via new construction projects.

Elevation incentivizes developers by agreeing to purchase a finished development at a pre-determined, fair-market price, guaranteeing a sale upon completion. Elevation will then sell the units at 80% of appraised value, making the units affordable to families who meet strict income thresholds – typically 80% or below median household income for the area. Elevation absorbs the loss through the grants and donations it receives as a non-profit.

A recent example is the La Tela development in the Santa Fe Arts District. "La Tela is a perfect example of how our model can help provide quality, affordable housing in a very competitive market," said Elevation CEO Stefka Fanchi. "Its success also underscores the need for more projects like La Tela in the Denver metro area. Interest was very high and out of 92 units built, we only have one studio remaining for purchase."

One drawback for homeowners is that Elevation caps equity appreciation at 25% when a homeowner decides to sell a unit or home they have purchased. They do this so that the residence will remain at a below-market rate for the next buyer. For homeowners, having their equity appreciation capped is a condition they are willing to accept. Working with Elevation, they can purchase a home they otherwise couldn't afford, and they do benefit from some equity appreciation. Elevation also uses a FNMA rider for the loan that removes the requirement for private mortgage insurance, saving the homeowners even more money.

From an agent's perspective, the time spent working with a buyer in this segment will likely be longer than a traditional buyer and there are additional hurdles to overcome working within the affordable housing guidelines. For agents like Merima though, the joy these buyers experience after a successful purchase is much greater than a typical homebuyer. "After three years of searching for the right home, and after multiple rejected purchase offers, I was recently able to help a buyer close on their first home," said Merima. "She was so appreciative of all of my efforts and, for her, buying a home was a life-changing event. It was a very rewarding experience."

While affordable housing will continue to be a challenge for the larger metro areas in Colorado, and across the country, innovative non-profits like Elevation Land Trust are proving that progress can be made where cities, developers and homeowners all benefit.
Go Back