THINKtank: Design Trends in New Construction
Expert Panel and Q&A
---
By Jeff Cornelius - March 20, 2020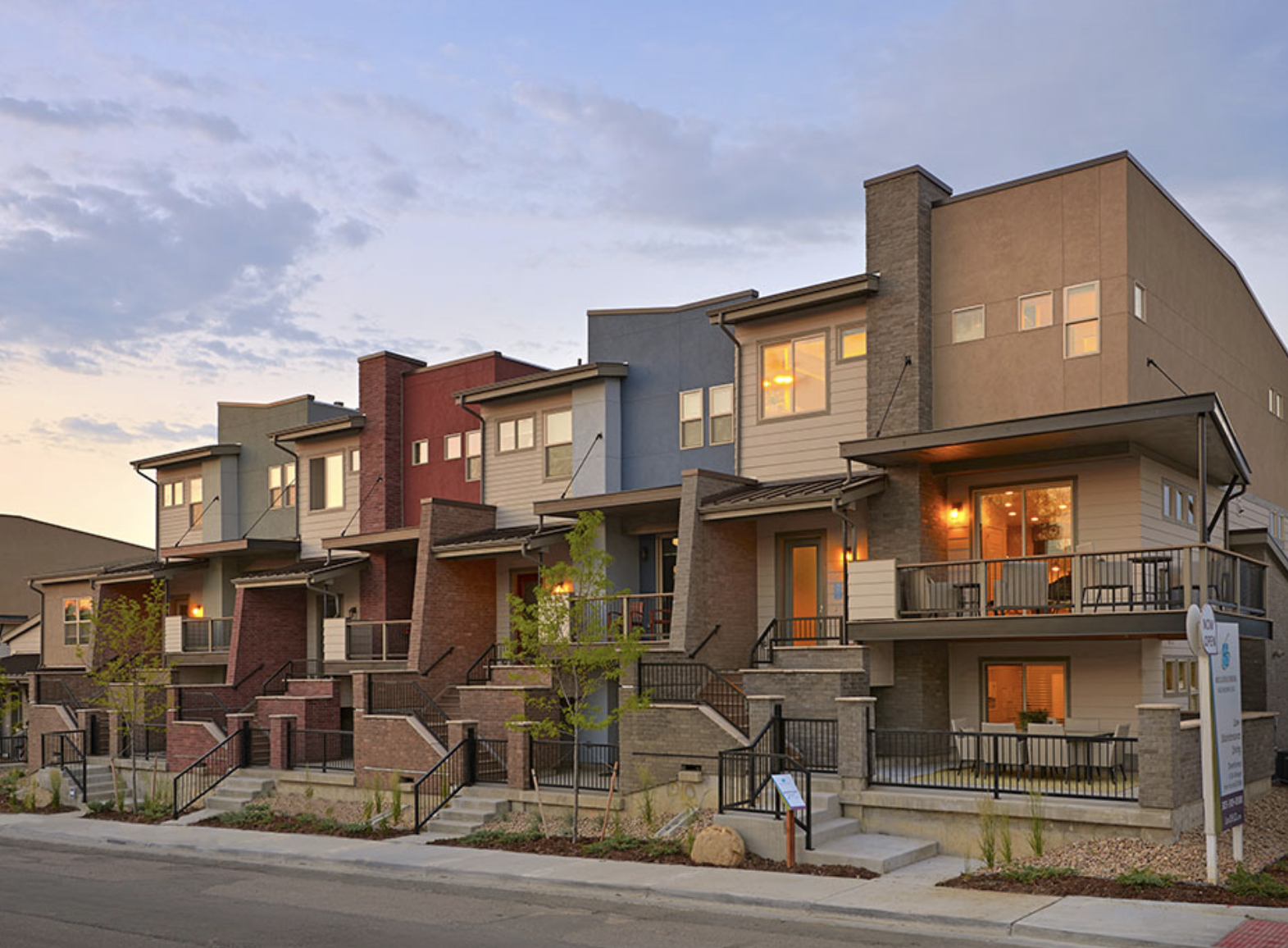 On Tuesday, March 10th, Invalesco hosted a panel presentation and discussion focused on design trends in new construction projects. We were honored to have John Guilliams from KGA Studio Architects and Carrie Firmine from TRIO update us on some of the things their clients are asking for and some trends they saw at this year's International Builders Show. Below are highlights from their presentation and Q&A that followed.  
JOHN: There are three different factors that affect the price of a home. First is the price of land. Most land now has some issue with it – be it size, challenging topography, or location. Second are the soft costs like entitlements, tap fees, etc. Those used to be 20-25% of a project – now they're 35%. And third are the hard costs – labor and materials. The first two you can't do much about, so developers are focusing on the last – construction costs. That's driving the conversation around density. How can we maximize the usefulness of this particular parcel and, in turn, maximize the return? 
So, what are some of the challenges to increased density? What do you compromise? Do we use 1-car garages instead of two? Do we build some or all of the units as attached units? To get support from the surrounding neighborhood for a project you need to ask "what does this community need that my project could provide?" Bike paths? A community pool that's also open to existing residents?
CARRIE: Community IS the new amenity. We're seeing smaller clubhouses, grilling stations, urban gardens, smaller pools, bocce courts. Developers are using their limited space to build specific amenities into a project to instill a sense of community. 
JOHN: Another thing we're seeing is that while families are getting smaller, houses are getting bigger. In 2000, the average house was 2,000 sf - now, the average sized new home is 2,500 sf. One of the reasons we're seeing that could be an increase in multi-generational homes. There are now 68M multi-generational homes in the US.
Another trend is that first time millennial buyers are now used to high-end amenities from the newer apartments they've been living in. We need to think about this for single family home design – they want, and demand, good design and higher end finishes.
CARRIE: John's 100% right. We call it the "Apartment Effect." Millennials, and the population at large, are now surrounded by thoughtful, higher end design. We are also learning from the "experience economy" and incorporating what others are doing to activate their spaces into residential design. We are taking cues from places like Starbucks Reserve Roastery in New York. There are all kinds of unique, New York-specific design touches, like a custom split-flap display showing featured roasts. That's a real nod to New York's rail history and makes for a great design element.
JOHN: Developers and builders are also looking at new construction methods and technology to decrease cost, waste and construction time. Pre-fab and pre-cut panels are gaining popularity. There's even a startup in Austin that's using a huge 3D printer to manufacture small 400sf homes for the homeless. 
CARRIE: We talked earlier about placemaking and developers looking to integrate higher end finishes that appeal to today's buyers. They still need to do this affordably and one way they are doing it is by offering design packages vs. having buyers pick separate tiles, cabinets, countertop finishes, etc. for multiple rooms. These packages have names like "Classical," "Traditional," or "Transitional" and they allow the builders to realize economies of scale and also cut down on change orders from buyers. Buyers like it, builders like it – it's a win-win.
JOHN: Developers are also paying closer attention to the kinds of materials they are using. Projects that use eco-friendly and healthier products in their construction can command a premium, or at least offer a better brand proposition to their customers by showing that they are "walking the walk." It's all about the carbon footprint and wellness of your home. "LEED," "Zero Energy Ready Home," and "Energy Star Certified" are some of the labels and metrics that resonate with consumers.
CARRIE: In addition to those eco-friendly labels, consumers are really focused on wellness, and that is extending to their living space. We spend 90% of our time indoors, so people are concerned now about things they never really talked about before – off-gassing, air circulation rates, even the amount of natural light in a home as it relates to your overall sense of well-being. 
JOHN: Carrie's right - natural light is critical, so window placement is key. Floor to ceiling windows are always a great option. Corner meet windows maximize natural light and can make a small room feel bigger. Another thing we're doing to promote wellness is including dedicated closet or cabinet space in the garage where you can off-gas dry cleaning before bringing it inside, or store harsh household cleaners when not in use.
CARRIE: We're even seeing clients ask for outdoor showers and Zen gardens. Things that don't take up a lot of space, but contribute to their overall sense of well-being. 
That concluded the presentation portion. Below are excerpts from the Q&A. Answers have been condensed for brevity.
Q: A lot of early LEED homes have mold issues due to vapor barriers and trying to keep the building envelope super-tight. What has changed?
JOHN: Air circulation and VAV boxes. They change 100% of air 3 times per hour. Indoor air quality is probably the most important wellness component within your walls.
Q – What are some design recommendations you'd suggest for developers of smaller projects – like 10-20 units? What amenities can we add or what can we do to foster that sense of community?
JOHN: You could add a bike repair spot. A community garden. Front porches also encourage people to get outside. Think about things that will resonate with the buyer you are going for and what the surrounding community might also benefit from. 
Q: What are you hearing about detached For-Rent homes?
JOHN: That product started in Texas as a response to housing needs in more transient communities: universities, military bases, places like that, of which, Texas has a lot of. We're seeing more and more of that nationwide, and also here in Colorado. For developers, it's also a good way to get equity in your community. You keep the value of the land, which you can leverage for your next community.
Q: What have you heard about the Tesla solar roof?
JOHN: The technology isn't quite there yet, but they are working on it.
That concluded the Q&A portion of our THINKtank on New Construction Design Trends.
Invalesco hosts THINKtank events throughout the year to keep our Advisors, Investors and Development partners informed and connected to the Colorado real estate market. To be notified of future THINKtank events, please join our mailing list HERE.
Go Back