Invalesco launched THINKtank series
Investor Lender Panel
---
By Gilda Zaragoza - September 10, 2018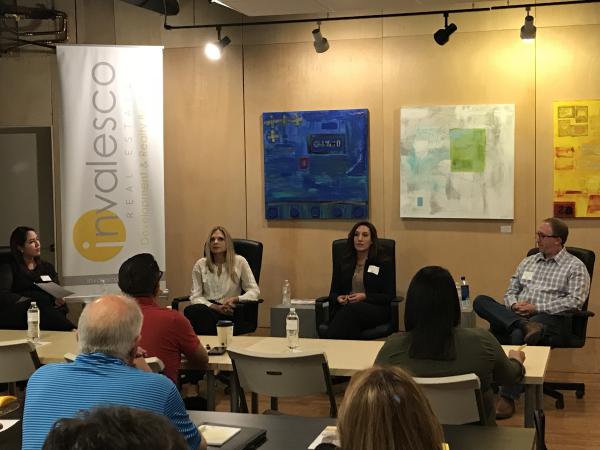 Staying true to our core values of knowledge and collaboration, Invalesco Real Estate launched our THINKtank last month! The series will feature a monthly event with panels, site tours and other resources for real estate investors.  It is open to all agents who are active real estate investors or work with builders, developers and other investors.  We beleive that there is power in sharing our knowledge and helping each other grow.  

THINKtank launched in September with an Investor Lender Panel with loan officers from Citywide Banks, Pine Financial and Merchants.  These companies are all very active in providing funding for new construction, fix-and-flip projects, and other creative loans for Real Estate Investors in Denver. The panleists were incredibly insightful and resourceful... we learned tons and are pumped to start some new projects!  The first THINKtank was attended by realtors and investors from companies across the metro area.  It was great to network and connect.  

This month THINKtank will continue with a construction site tour of University Homes.  In November, we will have Michael Gifford, President/CEO of Associated General Contractors join us with an update on Construction Defects Law.  

Reach out to us if there is any specific topic you would like us to cover as we plan our 2019 offerings. Our series is currently open to all but space is limited!

 
Go Back