University Homes Breaks Ground
First home completion scheduled for late Summer 2018
---
By Gilda Zaragoza - February 20, 2018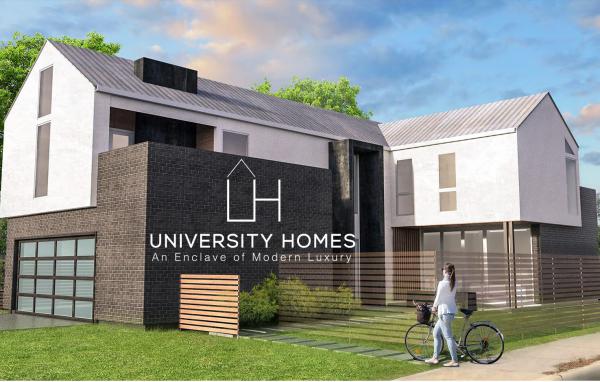 The first two homes in the University Homes development broke ground this month! We at Invalesco are extremely excited for these truly inspired homes. University Homes is located off of S University Blvd in a Private cul-de-sac (S University Circle). It truly is an Enclave of Modern Luxury.  We assembled a team of Denver's top talent to create truly unique experiences: Tomecek Studio Architecture and Root Interiors both collaborated on this project from start to finish.  
3053 S University Circle is all about "Front Yard Living" with a 17 Foot wide by 10 Foot high opening from the living area to the patio with a large fire pit. 
3057  S University Cirlce is a large courtyard home that completely opens up into the outdoors... there are sliding doors EVERYWHERE... from the Office/Study, from both sides of the Kitchen. from the Living area. 
Both of these Gabled Modern Homes have private outdoor decks with 2-sided fireplaces from the Master Suite.  We cannot wait to introduce these stunning creations to the market later this year.  
There will be one last home - 3055 S University Circle - built in 2019.  This home will be another courtyard 5 bedroom home, but will feauture transitional design with a gorgeous stone exterior. Stay tuned for that rendering!
Go Back