Market Update | April
---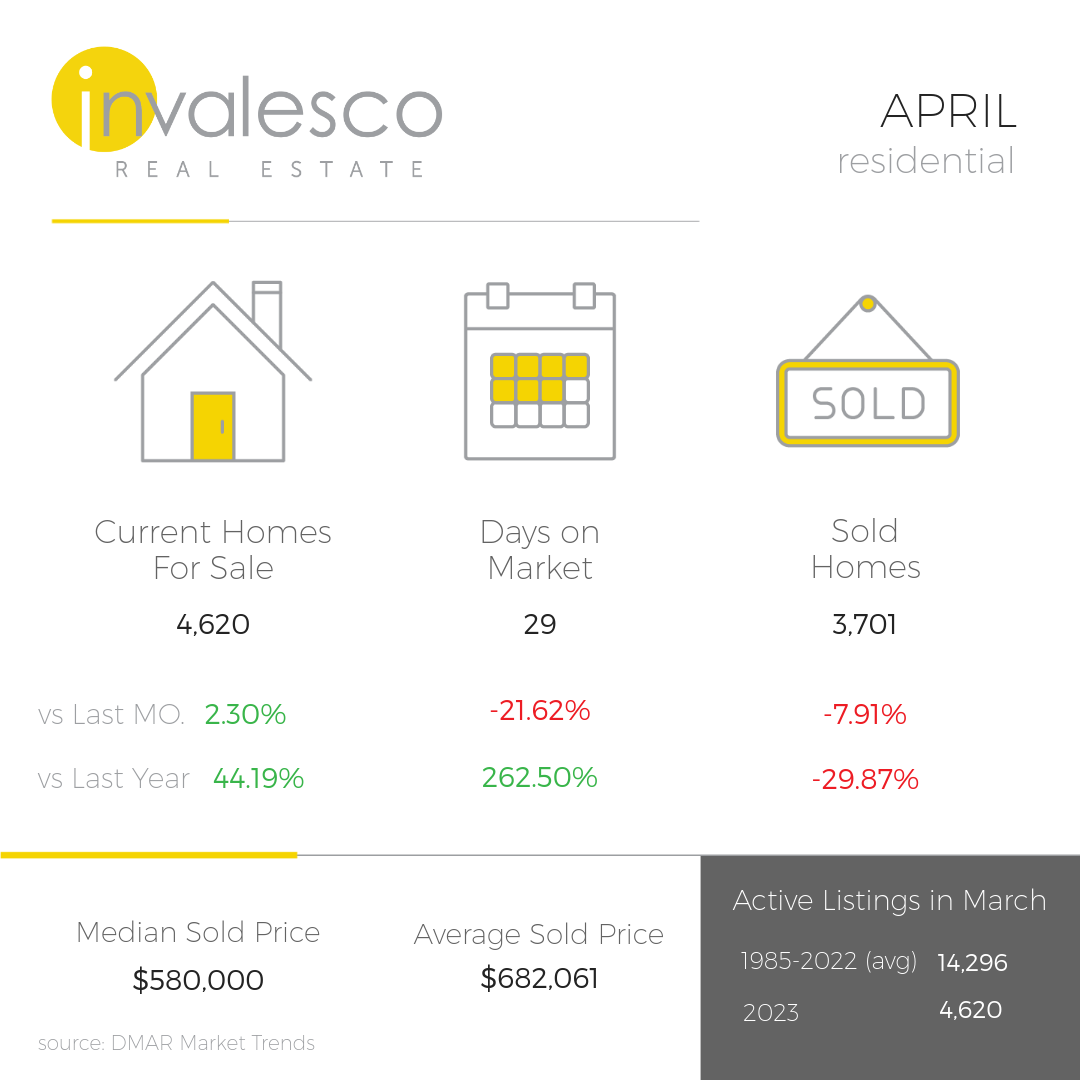 Typically we see inventory of homes for sale start to rise in April, a trend that continues through the summer. Though this April did see an increase in listings, inventory rose only 2.30% month over month, ending at 4,620 homes on the market. While that number is an impressive 44% higher than last year's inventory at this time, it is still incredibly low compared to our historical average of 14,296 homes for sale during the month of April. Because of this drastic shortage in inventory, buyers are struggling to find homes that meet their needs.
That may be the reason that closed homes were down almost 8% from the previous month, and almost 30% compared to the same month last year. Despite the dropoff in closings, in some areas and at certain price points we are again experiencing bidding wars. Overall, however, prices are down about 5% from last year. Notably, about one in seven homes is being sold to investors.  
We expect to start seeing interest rates steadily decline as more favorable inflation numbers are released, with the first CPI report coming out on May 10. Subsequently through the summer months we expect the CPI numbers to be favorable as well. However, we also expect pent up buyer demand to come out with lower interest rates, further driving our tight market. This should lead to an extended selling season for our market.  
Property assessments have started hitting our mailboxes. Many homeowners are seeing a double digit increase in their biannual assessments, and a corresponding bump in their property taxes. Interested in learning about whether you can (or should) appeal your assessment? Contact your Invalesco Advisor!
Go Back