Market Update | January
This past January, the Denver market was invigorated with ready and eager sellers who had held off on listing their homes until the 2022 holiday season had passed
---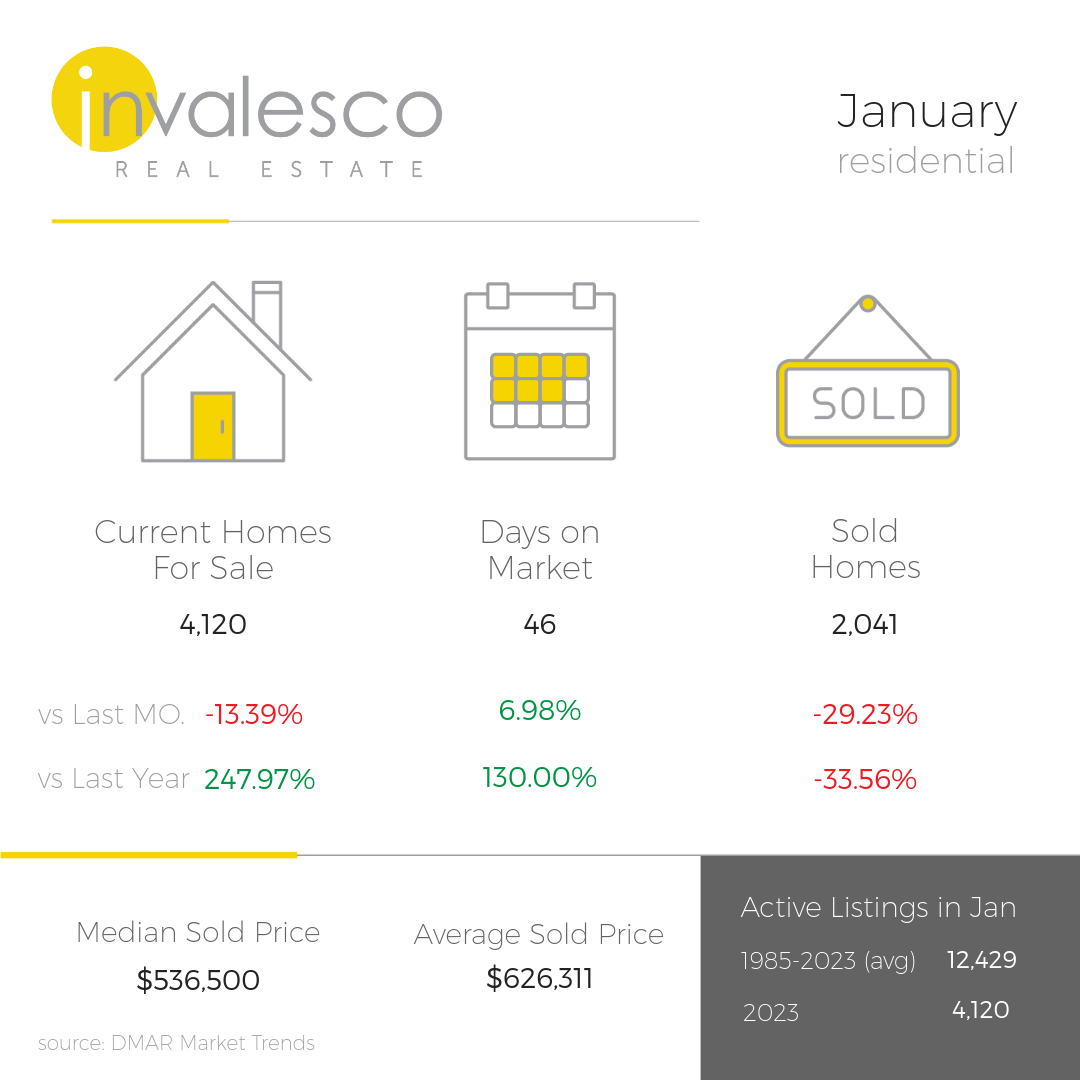 This past January, the Denver market was invigorated with ready and eager sellers who had held off on listing their homes until the 2022 holiday season had passed. Buyers are also still actively looking, but now have the luxury of taking more time to find the right home. As the market has shifted to a more balanced market with the median days for a home on MLS to 34 days as compared to the unprecedented five day median from just one year ago.
Although homes are taking slightly longer to sell, values are still holding strong with the median close price only slightly dipping by 3.33 percent to $536,500 market-wide with most of that change really emanating from the attached home market.     
The Fed did hike the federal funds rate on January 1st by 0.25% to 4.75% as expected.  However, Powell's comments regarding a softening inflation had the bigger impact and we saw mortgage rates come down and buyer demand has increased significantly as we moved into February.
Overall, sellers are still in luck, as the market is still largely a seller's market. Sellers may no longer have the luxury of selling in the first five days, but they are still selling and prices still remain strong.  We expect the Denver market to continue into a strong 2023 with buyer demand increasing further in March and homes holding their values.
Go Back